Published: 21 November 2017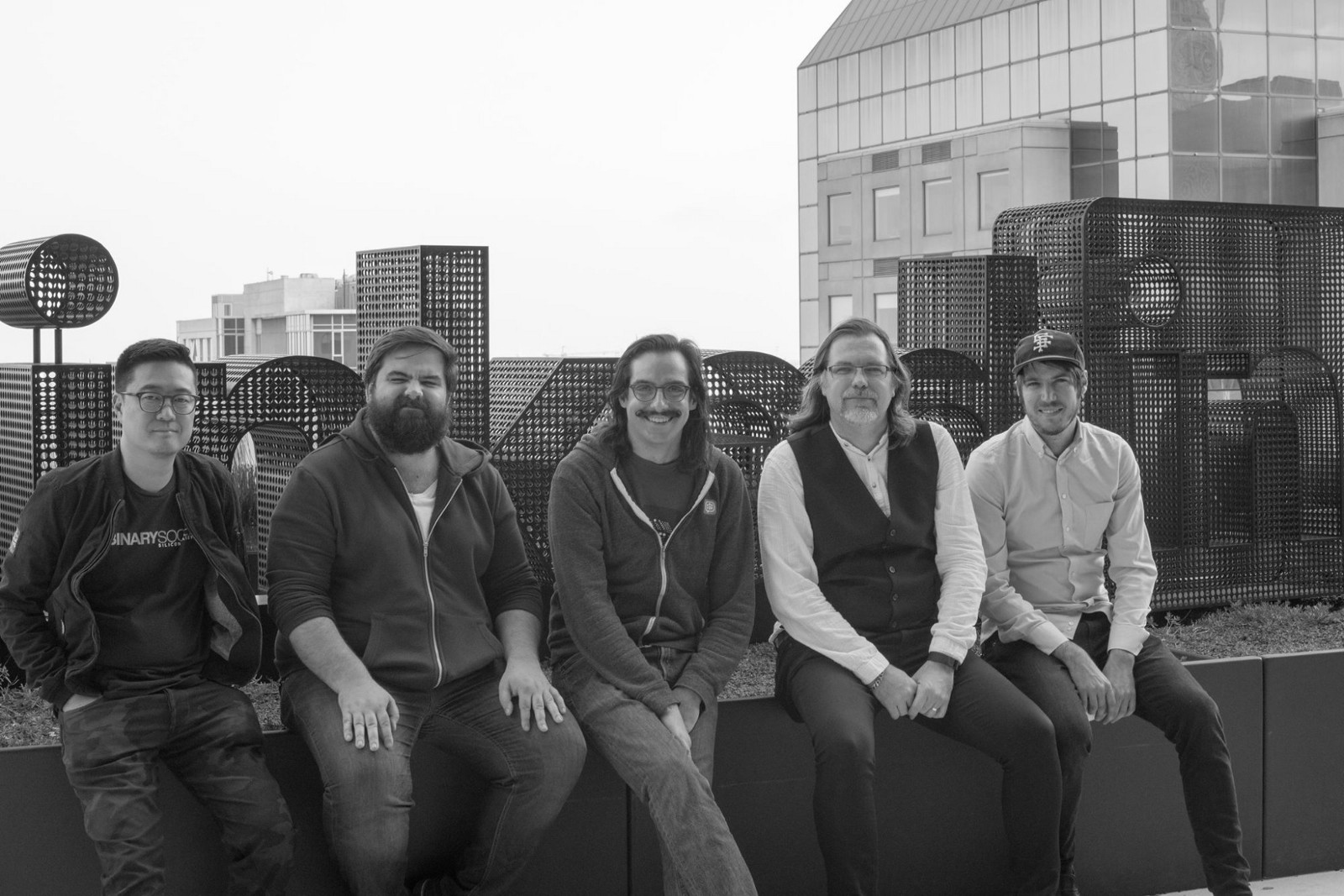 It seems that Spotify is courting the indie artists. As it is relatively easy and cheap to upload your creations to all music stores with services like CDBaby or Distrokid or others, there are more indie artists than ever.
Spotify has made it easy to claim your artist page, but they even made it easier as they partnered with Distrokid to streamline this process (Distrokid has the email address of the artist and can pass this information to match the Spotify member)
Google Play and Apple Music offers something similar.
Once your profile is claimed, with Spotify and Google Play, you can upload your artist picture as well as a short bio. You also have the Verified badge on Spotify. For Apple Music and Deezer, you have to go via your distributor, for me Distrokid, to send them your artist picture.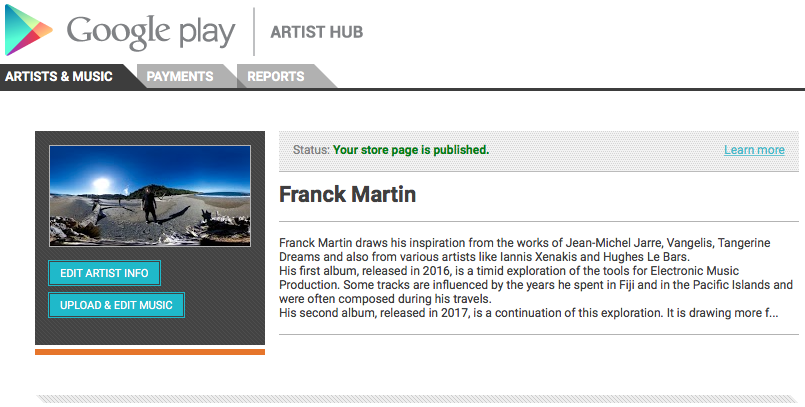 Claiming your artist page on Apple Music, allows you to post updates via connect, a left over from the defunct Ping, the music social network once Apple was promoting.
But Spotify go further, they offer you access to your stats, with only 24 delays. You can see the number of listeners, streams, followers, demography of the listeners, and how they listens to. There is even a break down by track.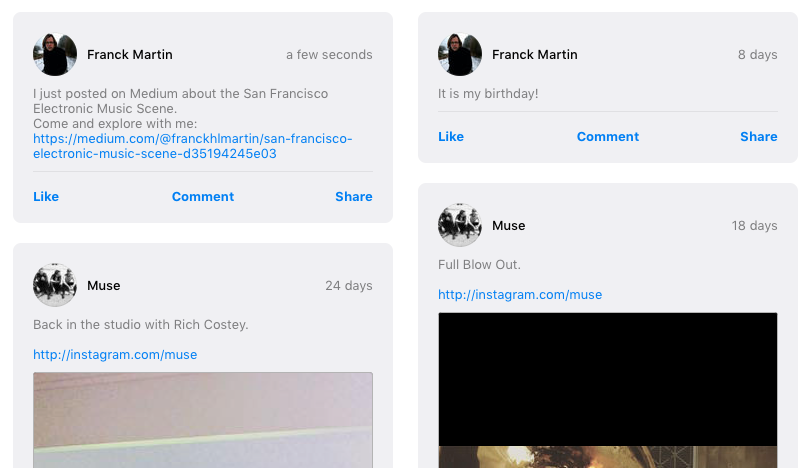 The royalties are still paid with several weeks delays, but having immediate statistics allows you to know, what works and what does not work in your promotion. This is essential when you are an indie artist and cannot afford the deals the big labels may have, where I imagine someone at Apple/Amazon/Google (or some aggregate service) must be sending every week a big spreadsheet of data for the label's artists.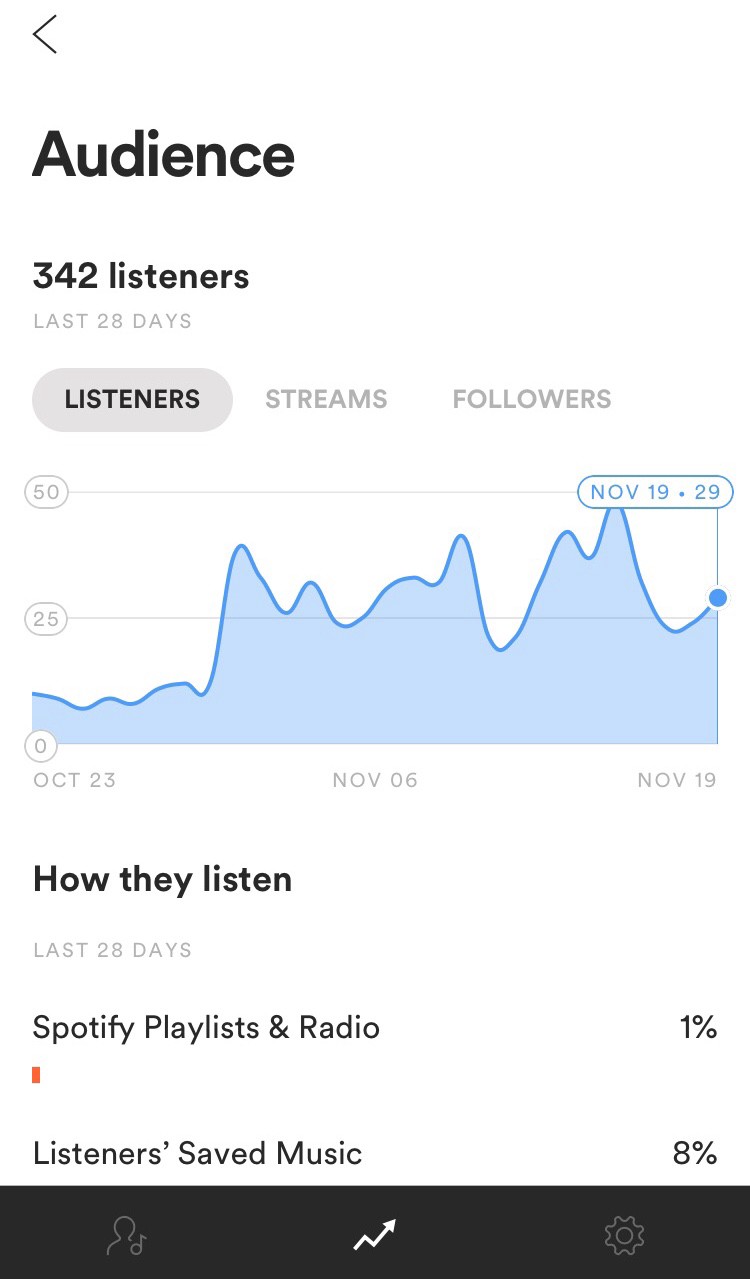 Bandcamp has also released an application that allows you to communicate with the people that have bought your music. They always have made public statistics to the artists, but adding the option to communicate to the buyers/followers is very important. Take for instance Facebook, which is changing the way pages are being present in the feeds of the people that have liked your Facebook Artist page. All the value of these followers is suddenly diminished, and there are little ways to transfer them to something else. You don't have their email address, and the only way Facebook allows you to reach to them is by spending money to promote your page posts.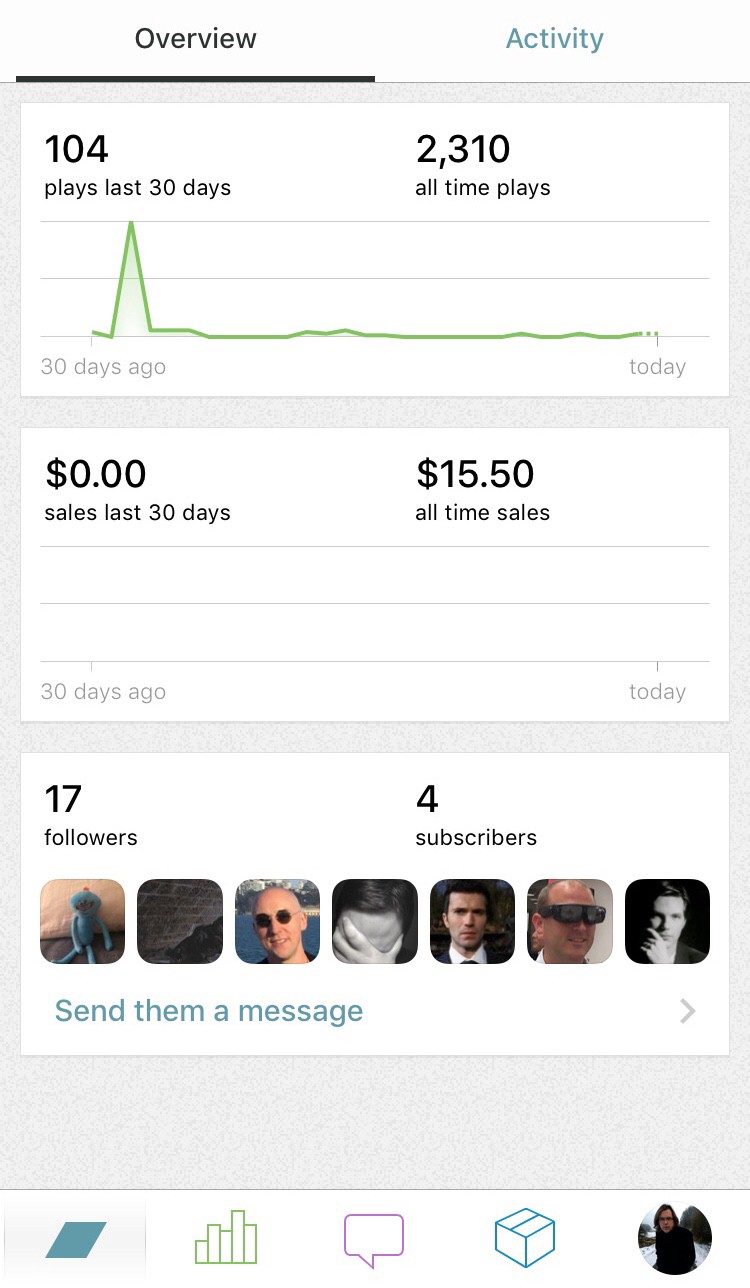 Spotify continues to innovate adding yet another feature this week to allow you to add concert picks and other picks on your artist page.
Usually, these kind of services do not exist or are only available to big labels or big distributors. So why Spotify and Bandcamp are courting indie artists?
Well, first their service will have a long tail of artists, a huge selection. Compare to Pandora, which curates the artists on its service. This gives choice to the members of the music service. When certain big artists pulls their catalog from streaming services, they realizes they cut themselves from where their mid-tier and low tier fans are (fans motivated enough to rent the music, but not enough to acquire it definitively).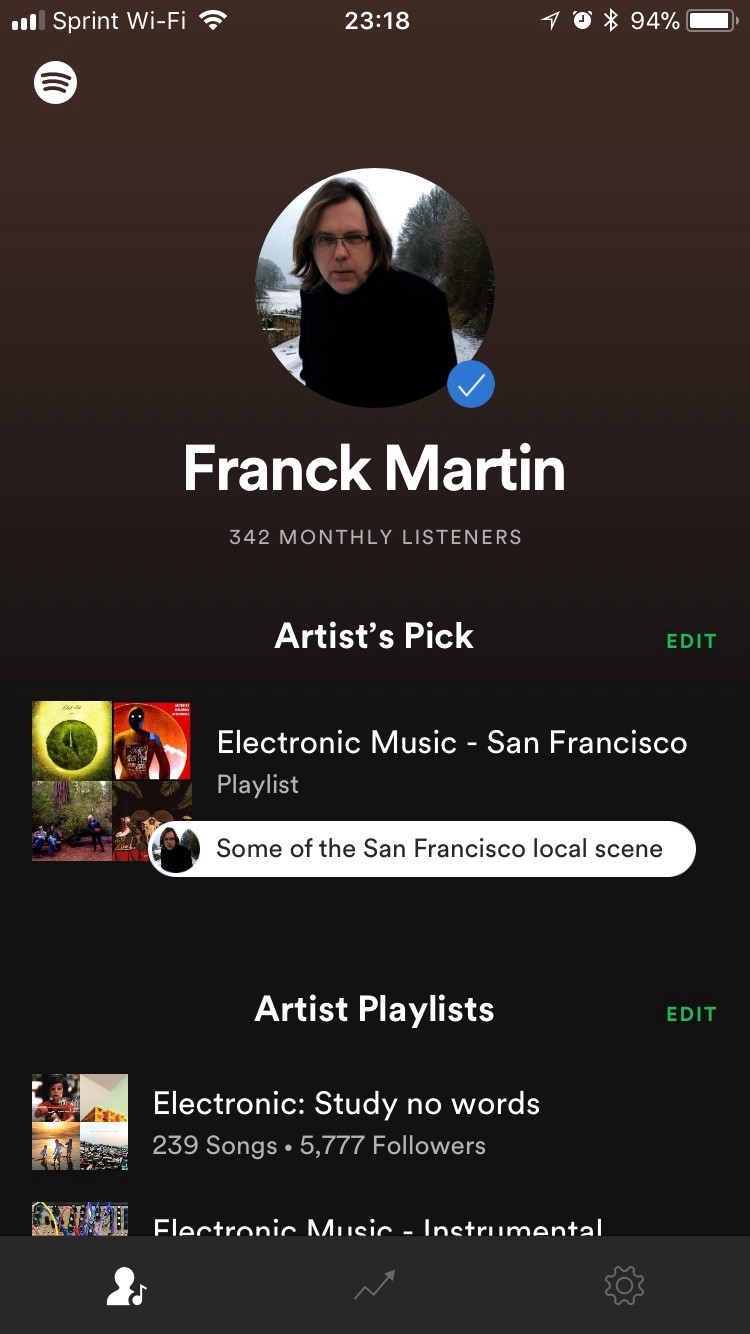 Second, the indie artists need to grow their audience. They will promote their music on social media, making the service even more visible, for free. Eventually some of these artists will become well known and attract even more customers to the music service.
So Spotify is really innovating where there is lot of room to innovate, with the indie artists, giving them access to professional tools for free, which will let them monitor their growth closely. Bandcamp is also innovating, by offering a close relationship with fans…
I hope other music services would take notice and start to innovate and make it easier for indie artists. It is not too complicated anymore, this is big data and smart code…