West Coast Electronic music but also any coast.
Published 4 November 2017
Since I moved to San Francisco, and because the water is too cold to do some kite Surfing (I lived in Fiji before), I went back to an old passion of mine, electronic music. I decided this time to be an actor rather than a spectator. I make some noise, released some albums, but this post is about some of the places and people I have met along the way.
Let's start by a sad note, Don Buchla passed away in 2016, and I did not had the opportunity to meet him, but I went to his memorial concert in April 2017. This was an awesome event showcasing the instruments he created, his music philosophy and the people he insipired.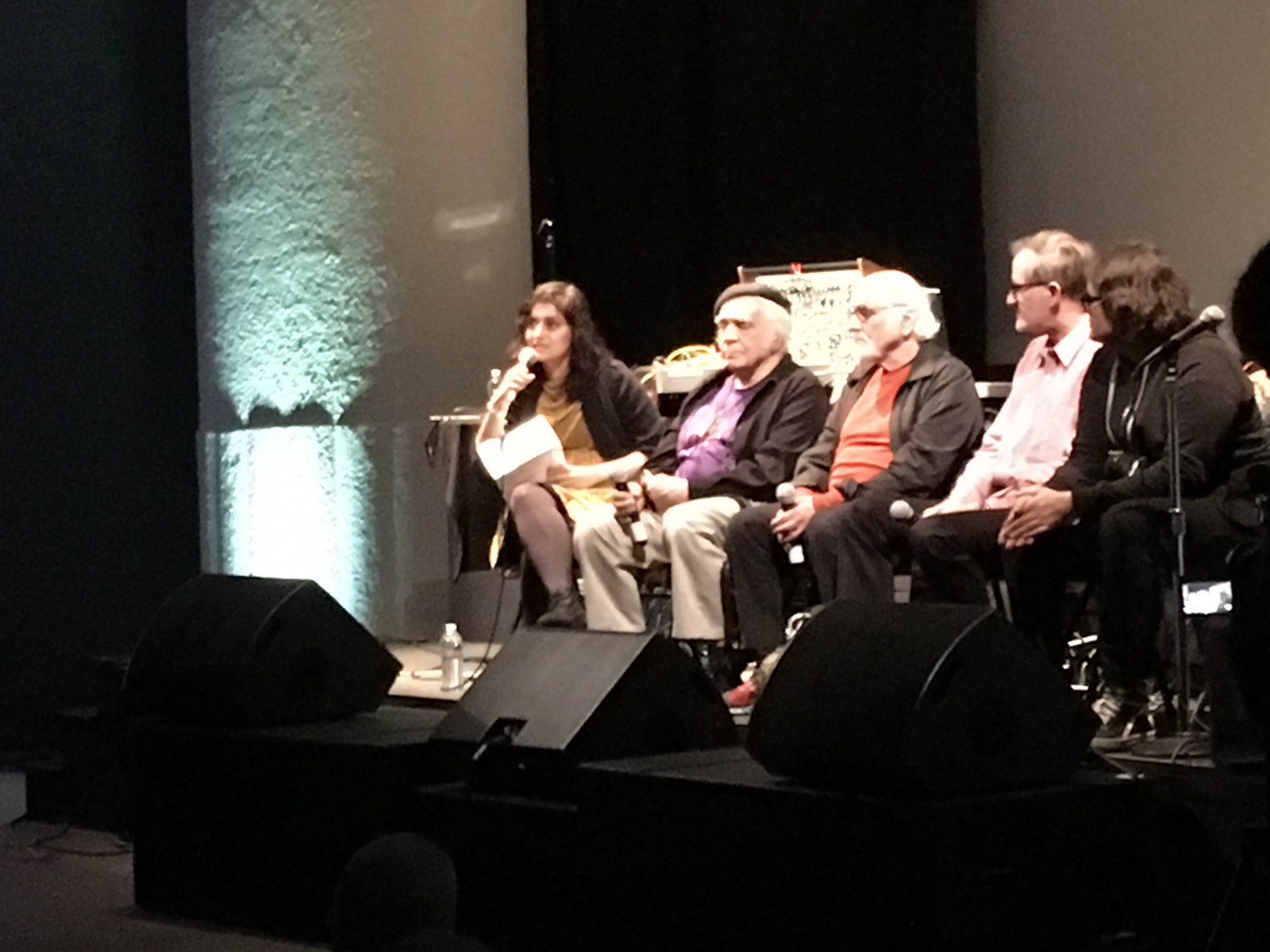 Morton Subotnick best summarized it: "my goal is to bring you to the point where you don't know if it is music or not". This is the west coast philosphy of electronic music, where you should not be limited by a piano keyboard.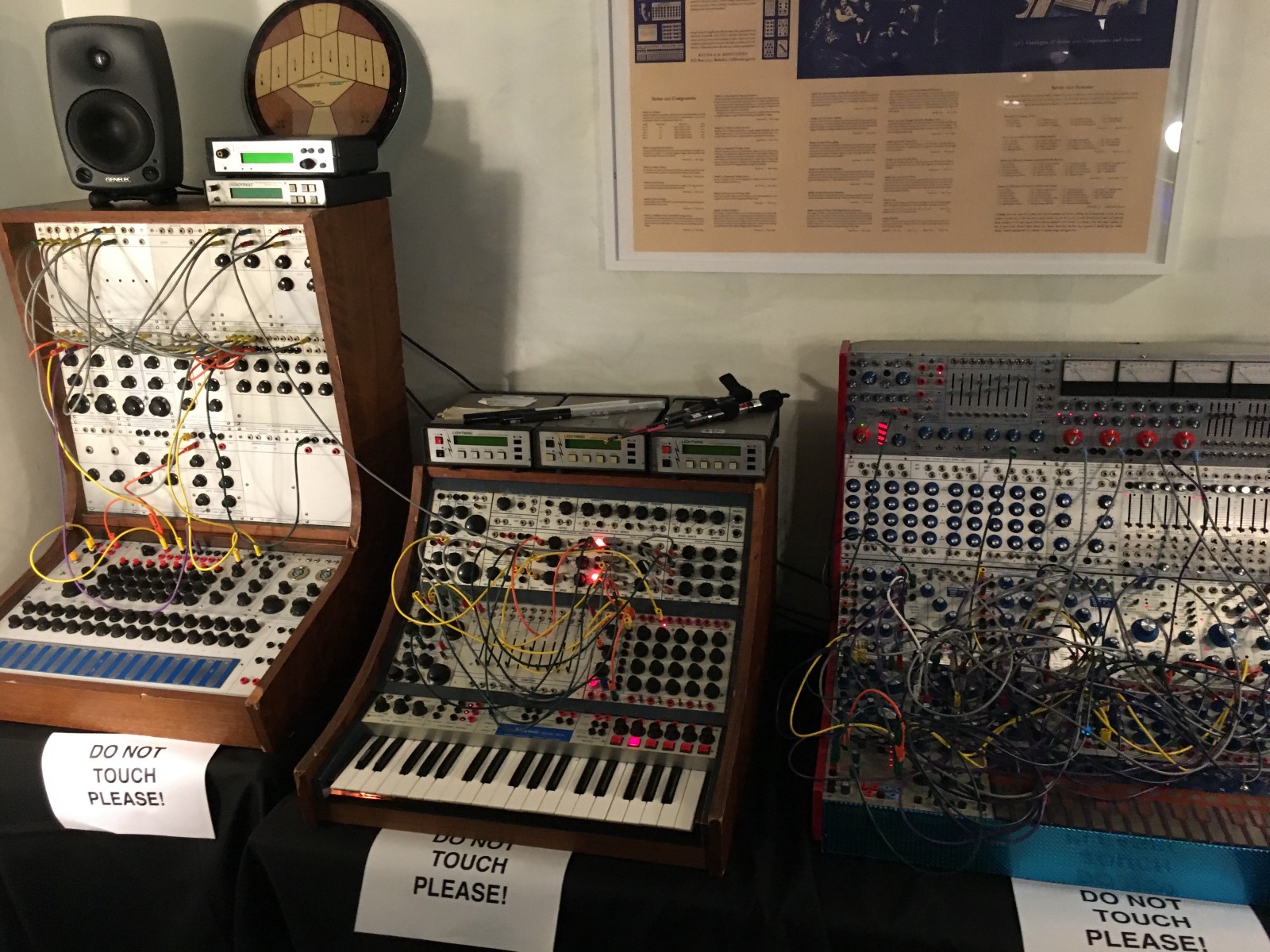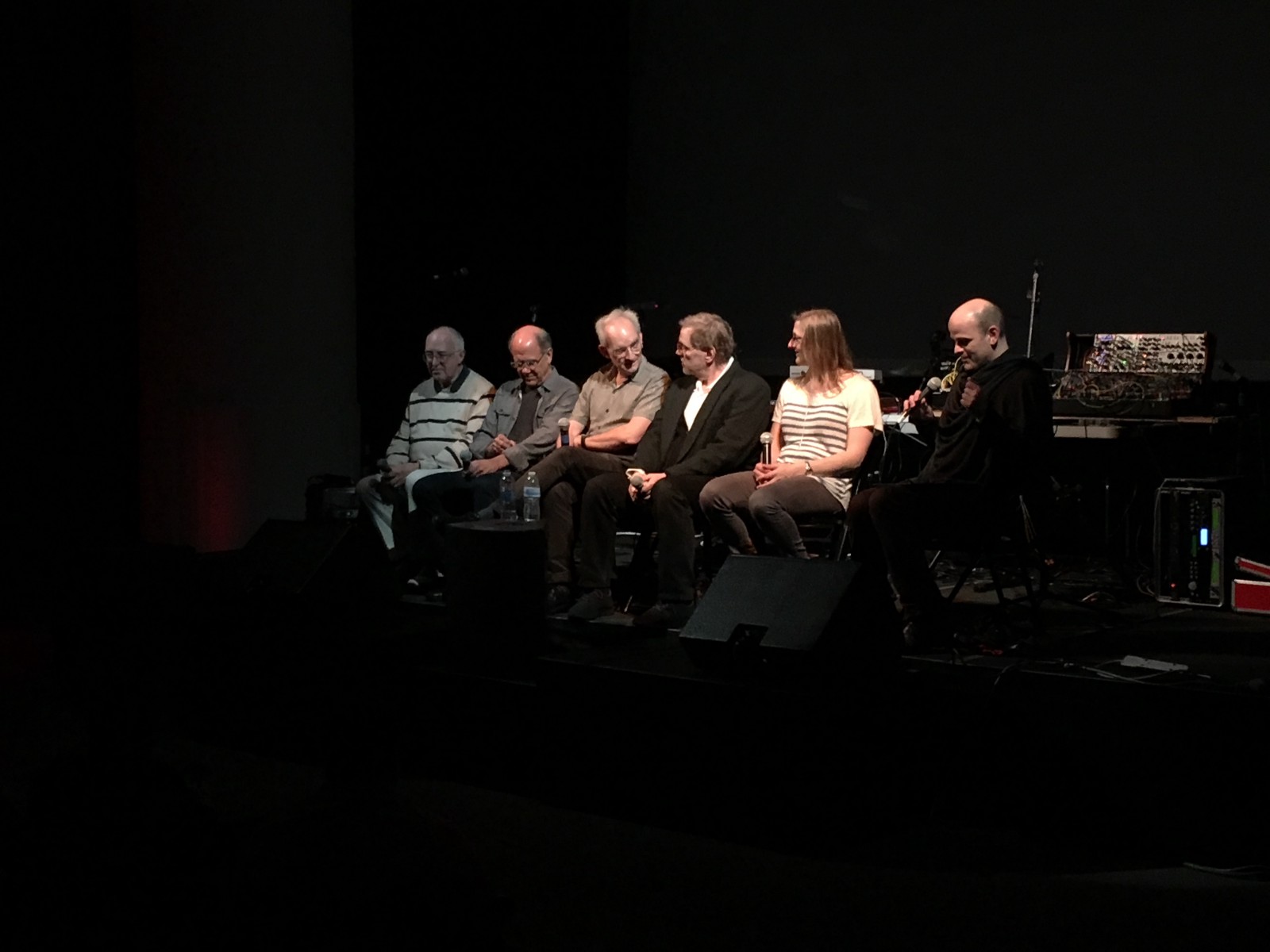 You see, the East coast philosphy is symbolized by another maker of great electronic instruments: Bob Moog. The success of Moog synthesizers was adding a piano keyboard. The Moog Factory is in North Carolina. Like Jean Michel Jarre said: "in my music only my instruments are electronic".
Odly enough in San Francisco, you have Dave Smith of the famous Prophet synthesizers, which is very East coast but it seems normal it happened here. This is the next generation of electronic instruments, moving away from analog components and patches cables, Dave Smith was a microcontroller programmer in the Silicon Valley and had the idea of controlling the analog oscillators, filters,… by a microcontroller. Digitally Controlled Oscillator or DCO.
Another great synthesizer maker is Tom Oberheim, who released together with Dave Smith a great instrument using his previous electronic designs, same with Roger Linn who created with Dave Smith a great drum machine, based on previous design like the famous LinnDrum.
So this memorial concert was a very good event, with many awesome people, hosted at the Grey Area Theater in the Mission, which often hosts events and performances around electronic arts.
I listened there to Morton Subtonick, Suzanne Ciani, Kaitlyn Aurelia Smith, Alessandro Cortini, and many more…
Then there is this little shop in Lower Haight, called Robotspeak. It has been there for the last 15 years. It is underground, and very underground. Steve, the owner, sells modular synthesizers, Moog and Dave Smith Instruments synthesizers and will protect his patch cables like IT.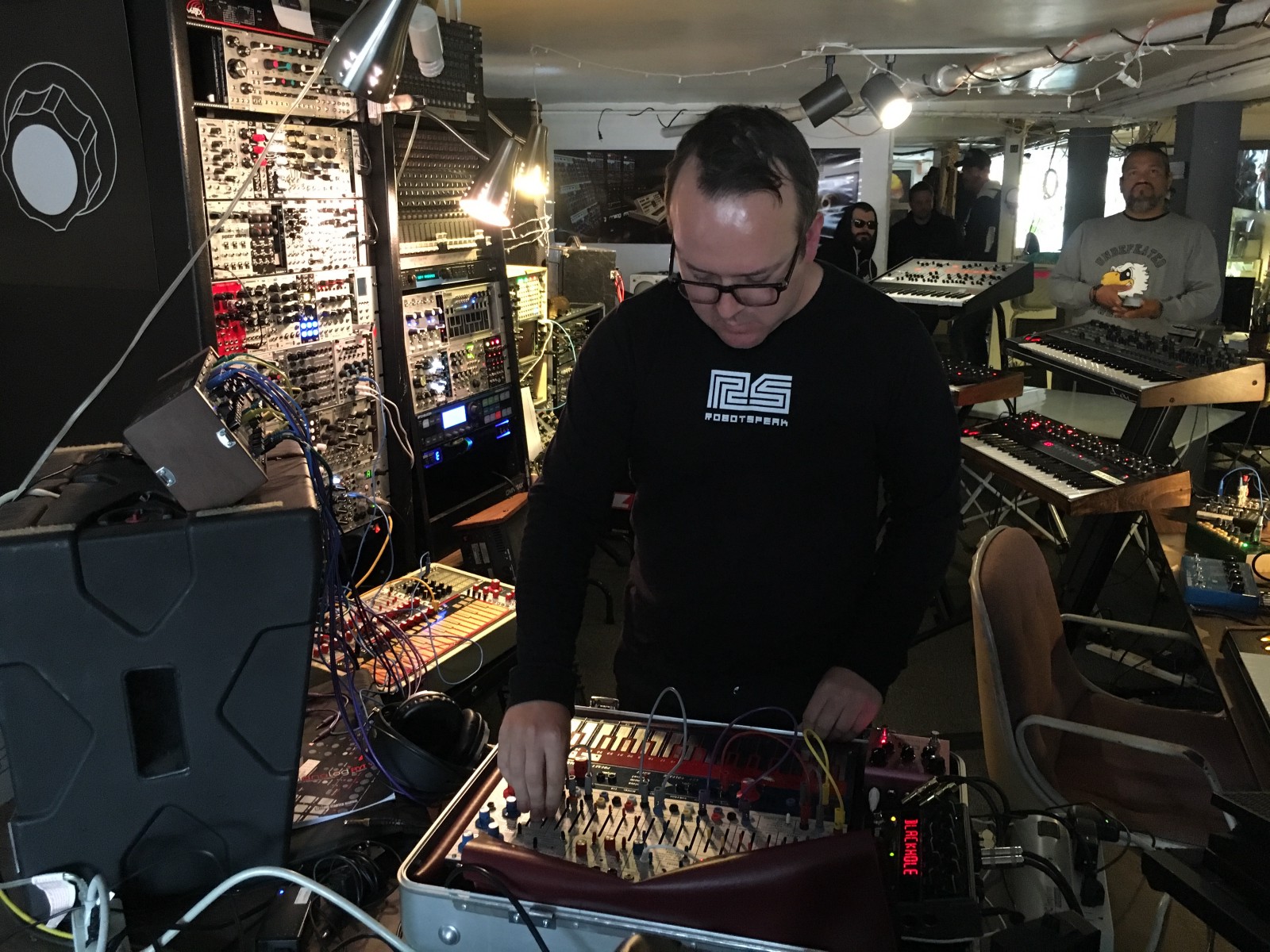 This is where I got and still getting most of my equipment. He knows everyone, and everyone knows him. He hosts every month, on the thrid Saturday of the month, The Church of the Super Serge, in reference to Super Serge a defunct brand of modular synthesizer. These are mini concerts lasting about 3 hours and featuring 3 to 4 artists or bands. It is a very nice place to discover new music, new artists and some old ones too. I met there Doug Lynner, Robert Rich, http://tomdjll.com/Tom Djil,…
Every year, he also do the Annual Synth Meet, it is about the same as the Church of the Super Serge, but vendors come to show their wares. This year it was on the 28th October and the performances were put together by the Binary Society (more later).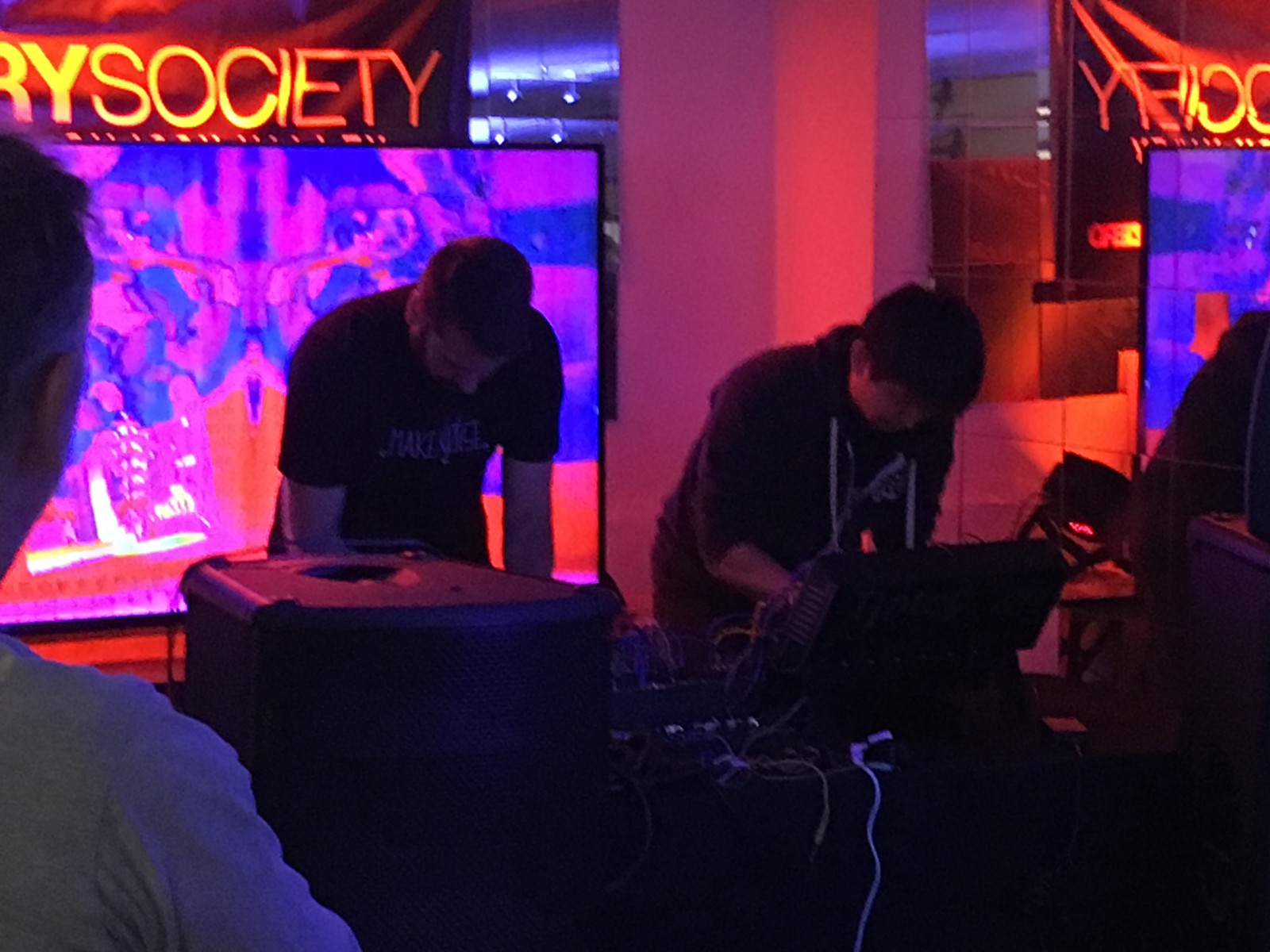 Another place to discover, is the Vintage Synthesizer Museum in Emeryville/Oakland. I'm not sure about why the name Museum, because it is more like a live studio with all these awesome early synthesizers. On a regular basis, they organise events and you can go and see all this gear, up close, before you decide if you should rent the studio…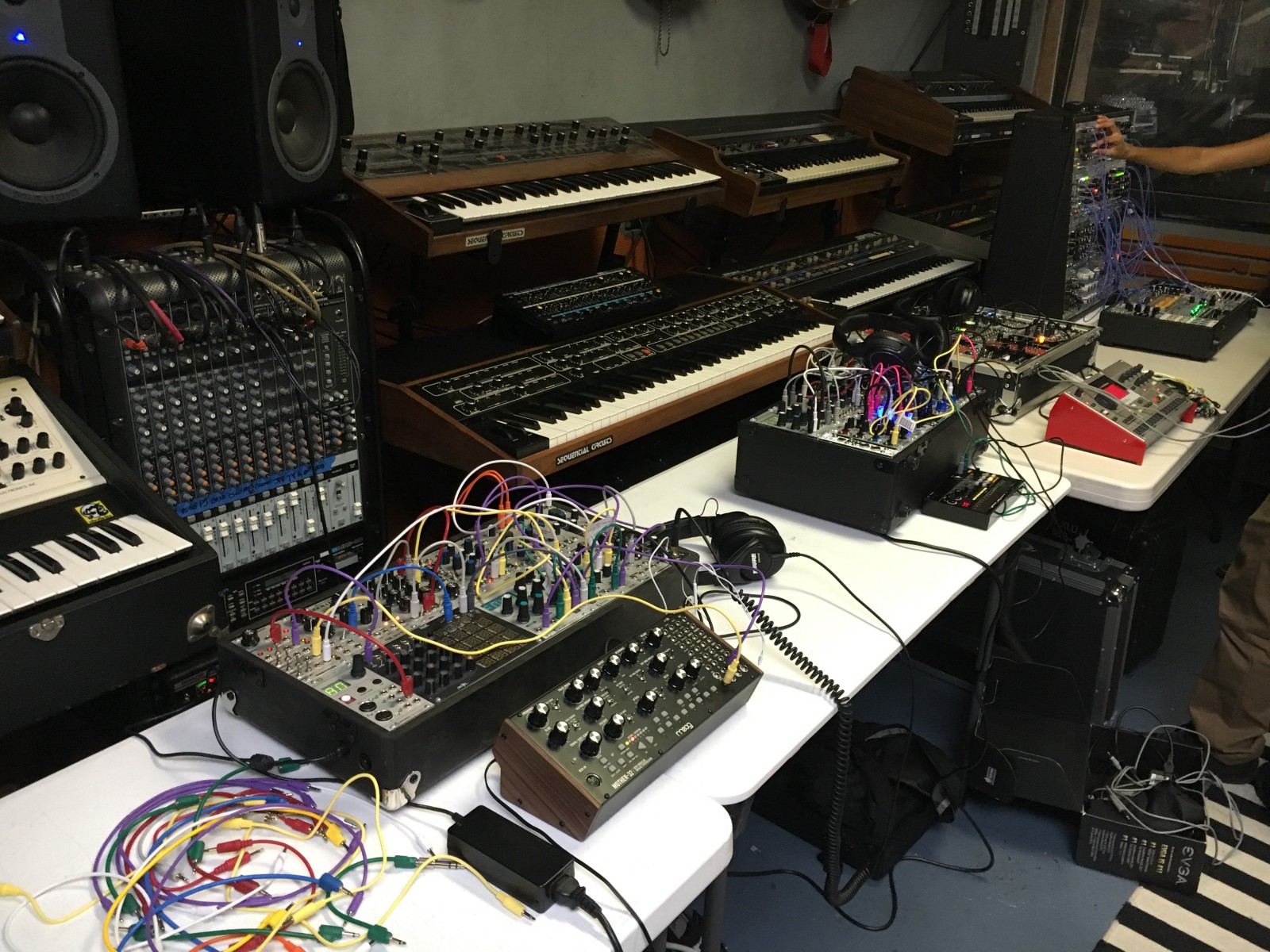 Very few places have an original MiniMoog Model D, EMS, Korg MS-20, Roland Jupiter 8, a Fairlight, Roland TR-808, Buchla Music Easel, Prophet 5, Oberheim 4-voice, modular synthesizers and many more…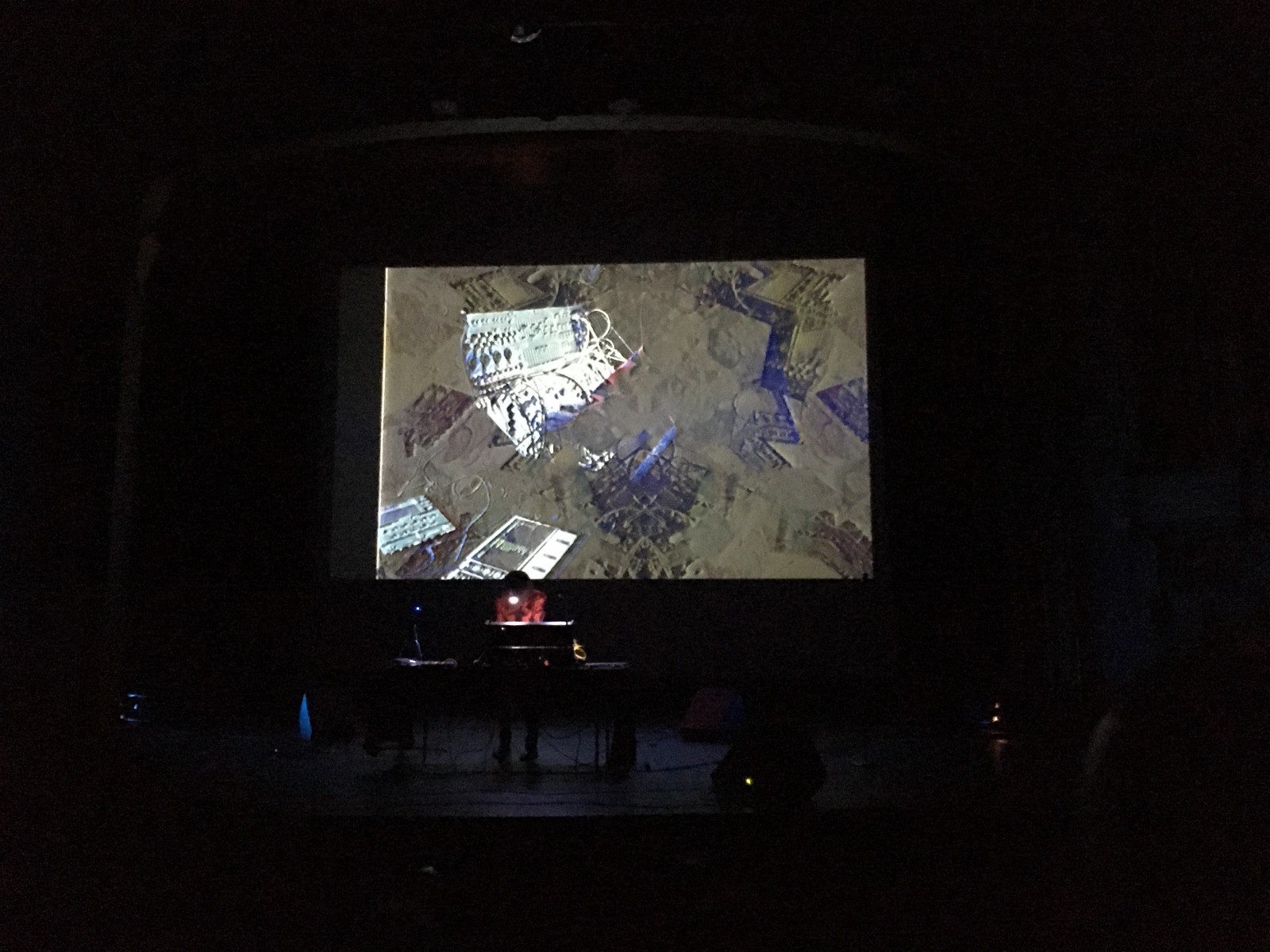 There are also a few more annual events to look for. The San Francisco Electronic Music Festival and the San Francisco Music Expo at the SAE Expression College. The first one is a three day event of evening performances, generally by local artists. The last one, is a one day event for the music professional with discussions on the music business and demonstration of new products.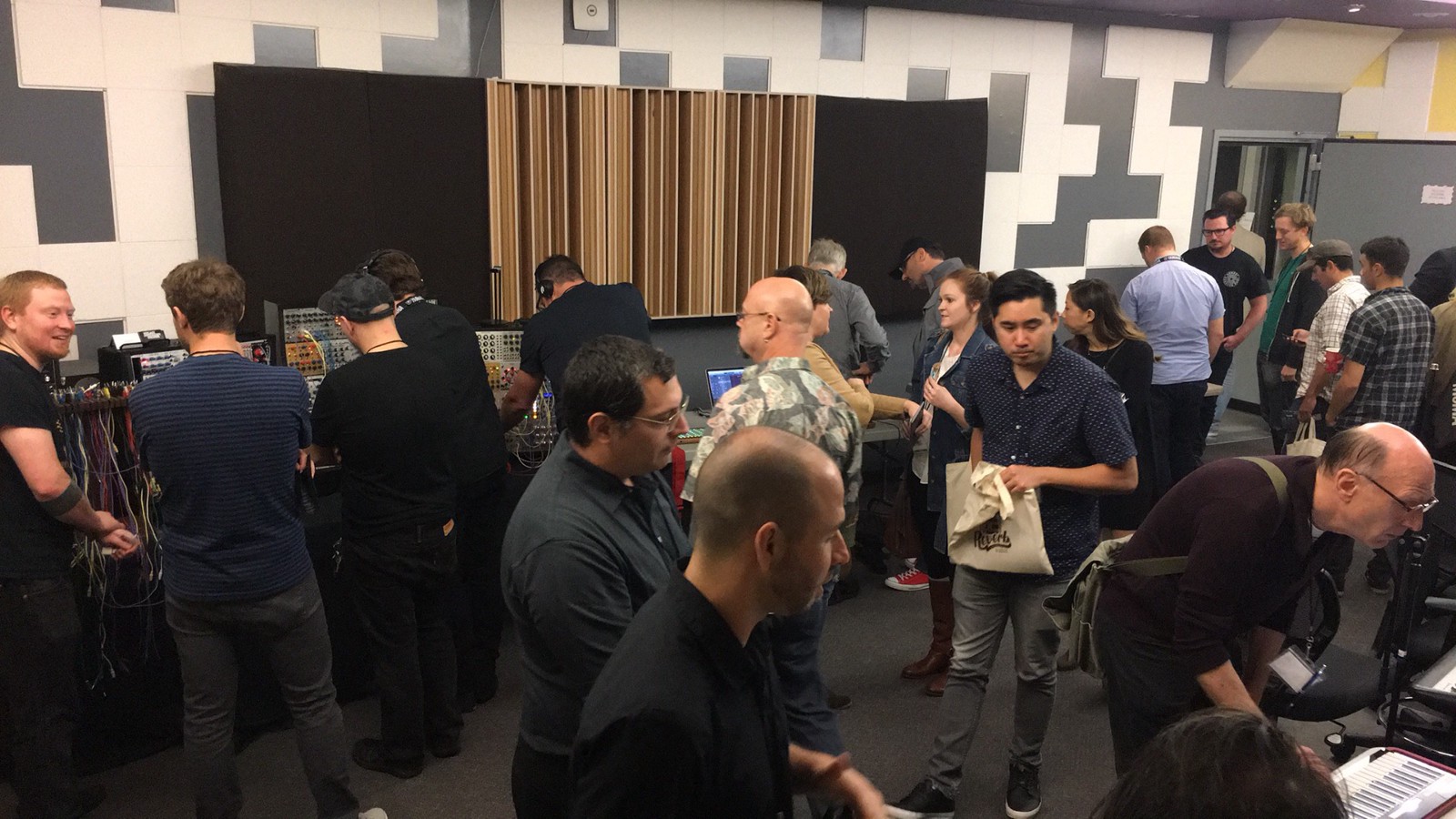 Finally, I would like to conclude with Danny who runs the Binary Society. He produces electronic music concerts and encourages many artists. He used to run an event every month on Sunday in San Jose, but nowadays focuses on two or three events every year. This is at one of the Binary Society concerts in Down Town San Jose that I met Richard Devine. At the SubZero Festival in San Jose, where the Binary Society had a stage, I met Robert Aiki Aubrey Lowe, Red Stripe Down, Lightbath, Sunfalls…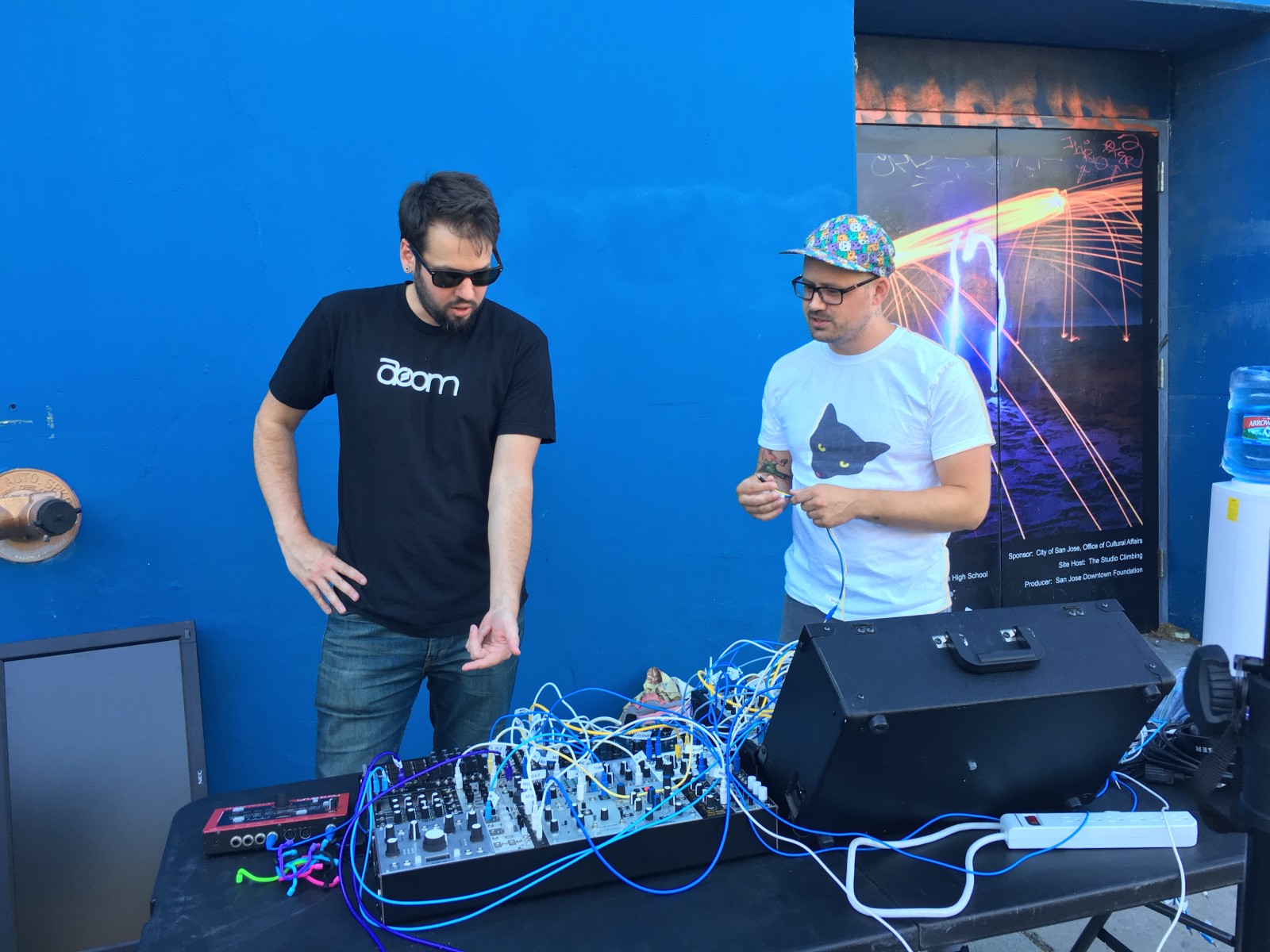 Binary Society ran the performance part of this year Robotspeak annual synth meet. Between The Church of the Super Serge, and Binary Society I have met some great artists. It is a long list, I hope to cover some of them in upcoming posts, but let me mention a few names here: r beny, Normalien, James Cigler & Tomio Ueda, Chicken Neck Palace, Haptic Synapses, J.D Northrup,…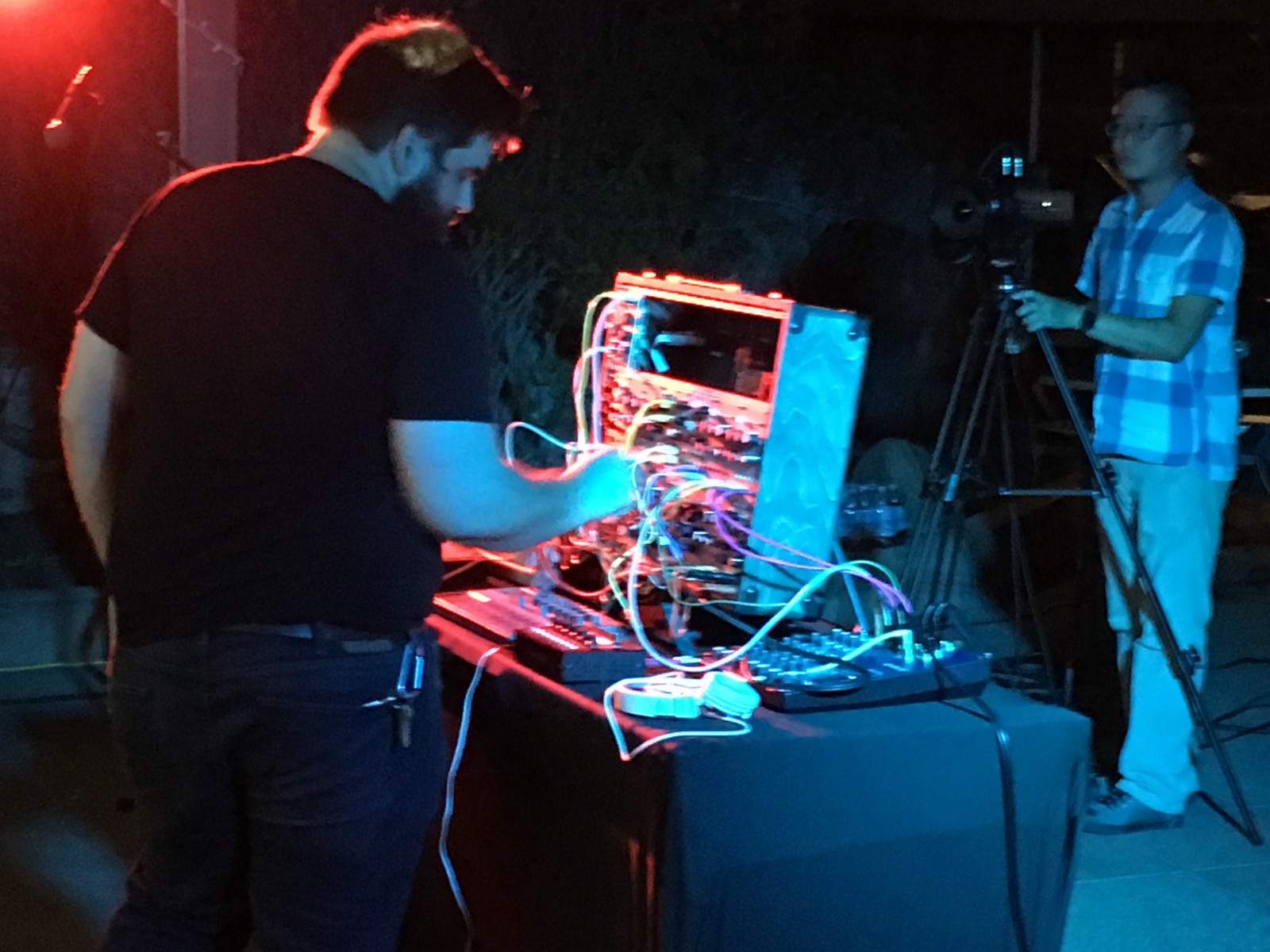 So, if like me you are looking for indie music, San Francisco is a very artistic and vibrant city. Wherever you live, you can find an artist community nearby. It requires a bit of effort or some serendipity, like when I met Chad at my local Guitar Center….
Go forth and explore…